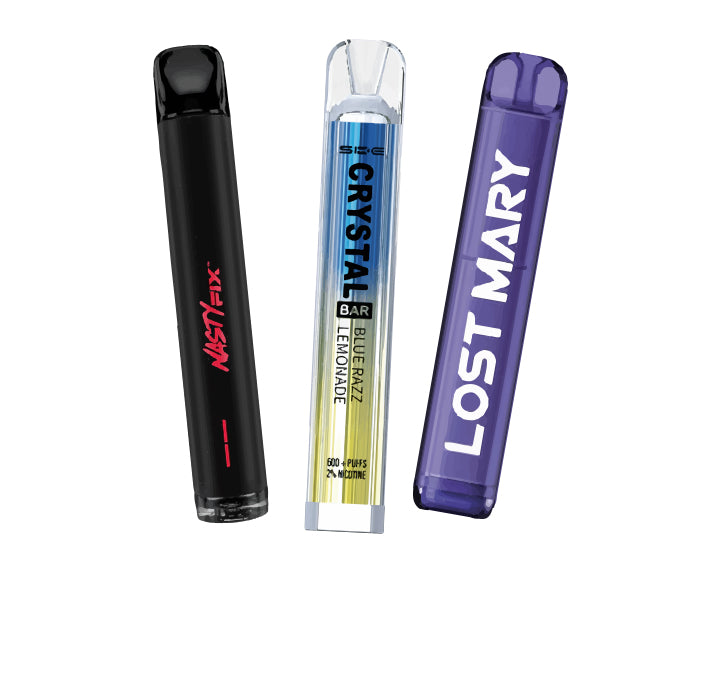 DISPOSABLE VAPE BARS
Disposable vapes are throw-away vape devices prefilled with e-liquid nic salts in different flavours.

By far the simplest options available, disposable vapes are the ideal choice for new vapers or anyone looking for a compact device that requires zero maintenance. They're also very popular with existing vapers who use them as a backup for their normal kit, or as a more stealthy solution. NYKecigs and The Gourmet Vapor Shop stocks the biggest online and indoor ranges of disposable vapes, with products from top brands including GeekBars, Elf Bars and eLux Bars.

Disposable vapes have come a long way since old-fashioned ecigs. Not only are there more options, improved technology means they now last longer and deliver improved vapor production. Plus, there are no limitations on flavour, with a whole range of fruit, menthol, tobacco and dessert blends available. If you're looking to save money we recommend our disposable vape multi-buy deals.