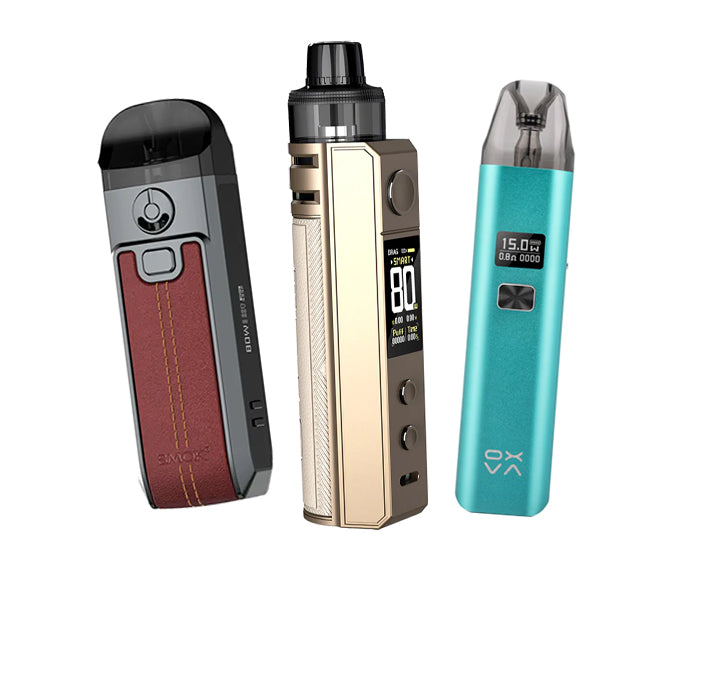 Refillable pod vape kits and closed pod devices are in high popularity at the moment due to their simple ease of use, sleek and compact designs.  Pod kits are best devices to use for people who are switching from smoking cigarettes to vaping and also for those who do not want huge thick clouds when vaping.
Pod kits use replacement pods and atomizer coils some of which come pre-loaded with e-liquid and others that are empty meaning you can fill them with whichever vape juice you would prefer.
A pod kit or pod mod normally use high MG salt based nicotine, these small units pack enough punch to satisfy your cravings no matter what.