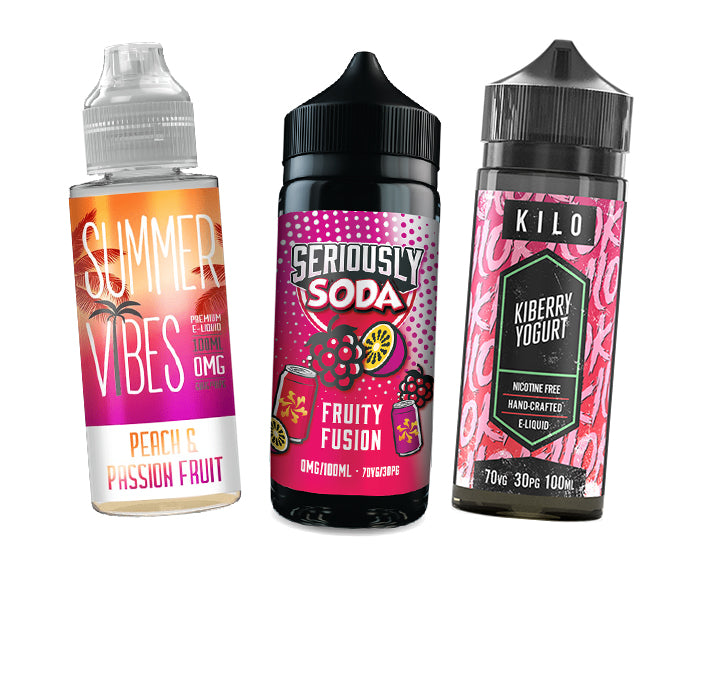 USA, Canada, Malaysia or the UK we are proud to carry some of the best e-liquid brands from around the world, from pioneering industry leading brands.  We are proud of our massive eliquid collection, as avid vapers ourselves we are sure you will find a flavour to suite you.
Whatever mod or tank you're using, vaping is all about the flavour and hit.  Do you prefer fruit flavours, menthol flavours, dessert flavours, baked cake flavours or different beverage flavours?
With have over 1000 flavours to choose from, you'll never get bored of these.